Sleep*
North Star* suites and rooms are designed to ensure guests feel relaxed and indulged at every turn. All spaces have a bathroom with a shallow tub and a shower, with the exception of rooms 18 and 19 which feature a walk in shower.
Guest rooms
These feature an indulgent mix of linens, textural throws and blankets, complimentary toiletries, high speed internet, cable TV and A/C, fridge (with ice box) and microwave, as well as coffee and tea making facilities.
Guest suites
These feature compact kitchens with a small stove top, microwave, toaster and fridge (with ice box), coffee and tea making facilities and all requisite cooking utensils, crockery and cutlery.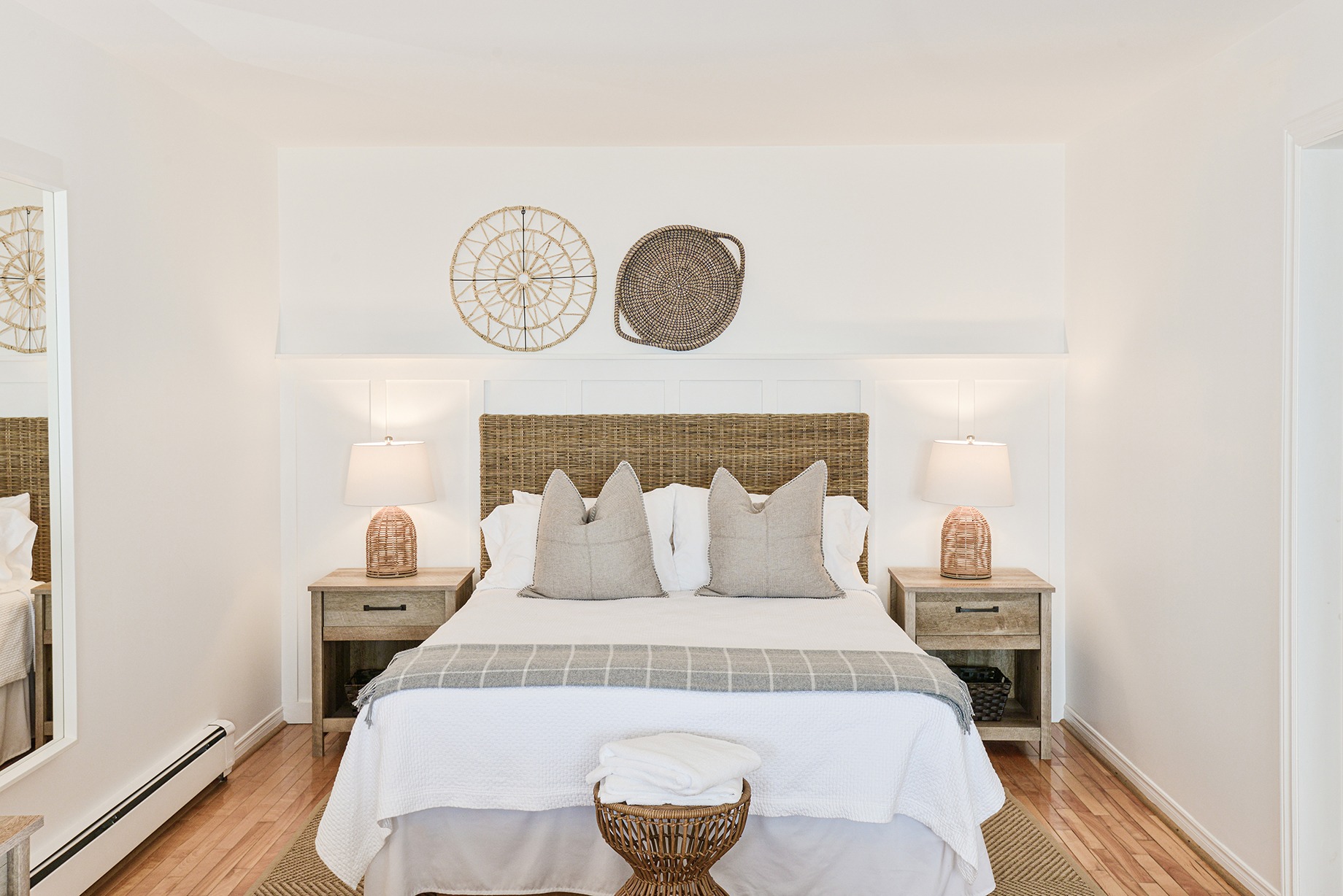 Offering unbroken ocean views, most suites feature compact kitchens and 1 or 2 queen beds. Upper suites have private balconies, and various units can be interconnected via lockable doors should a larger arrangement of space be required to suit your group.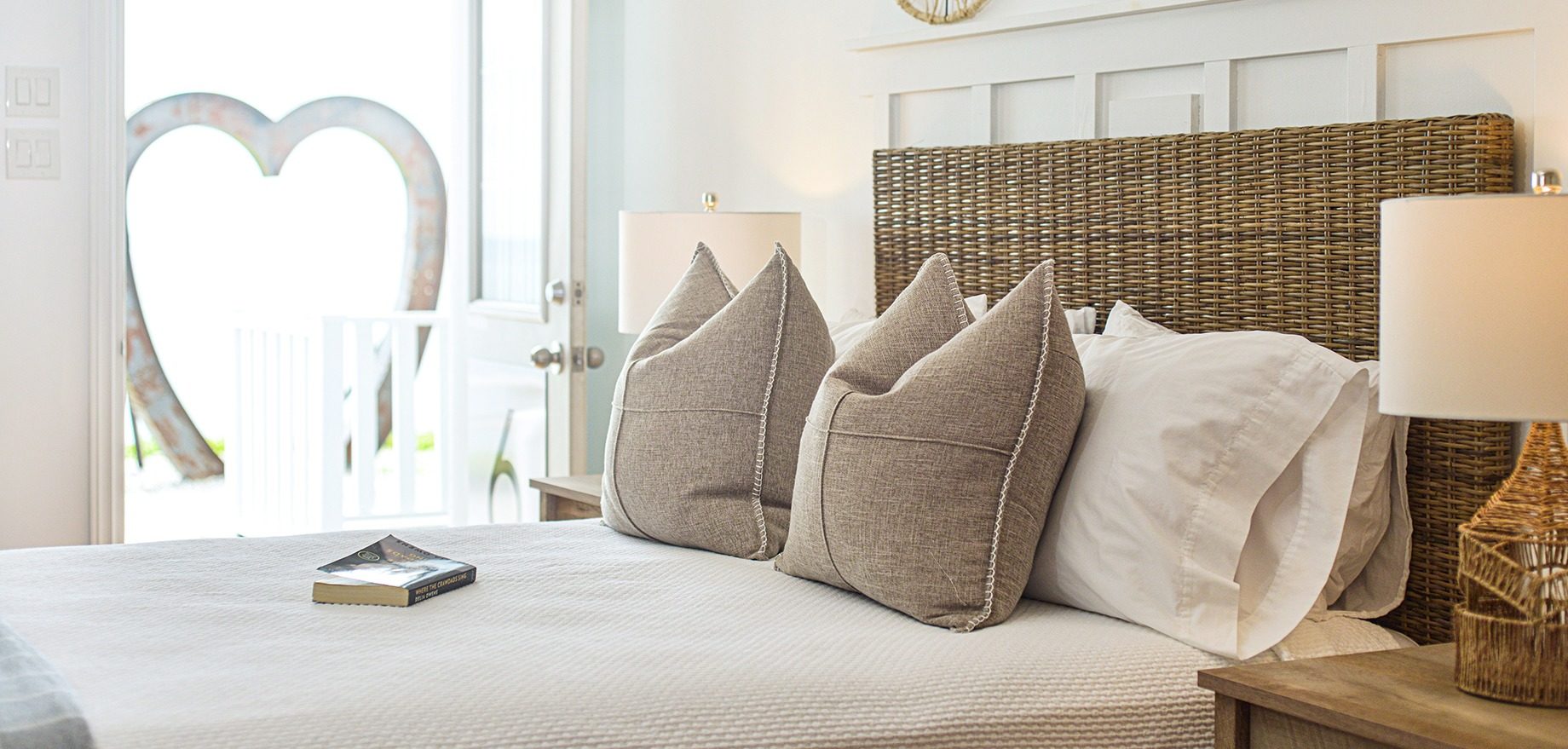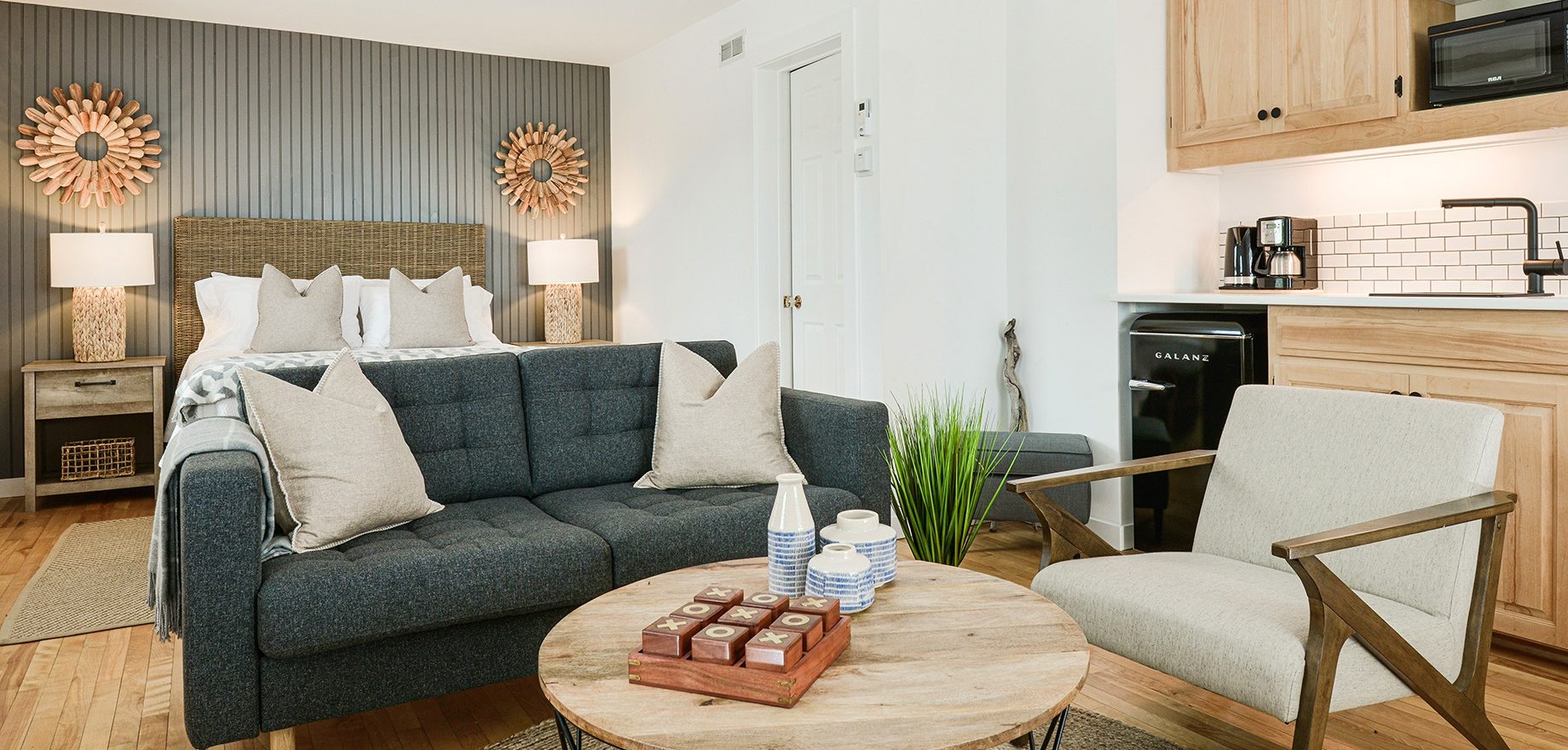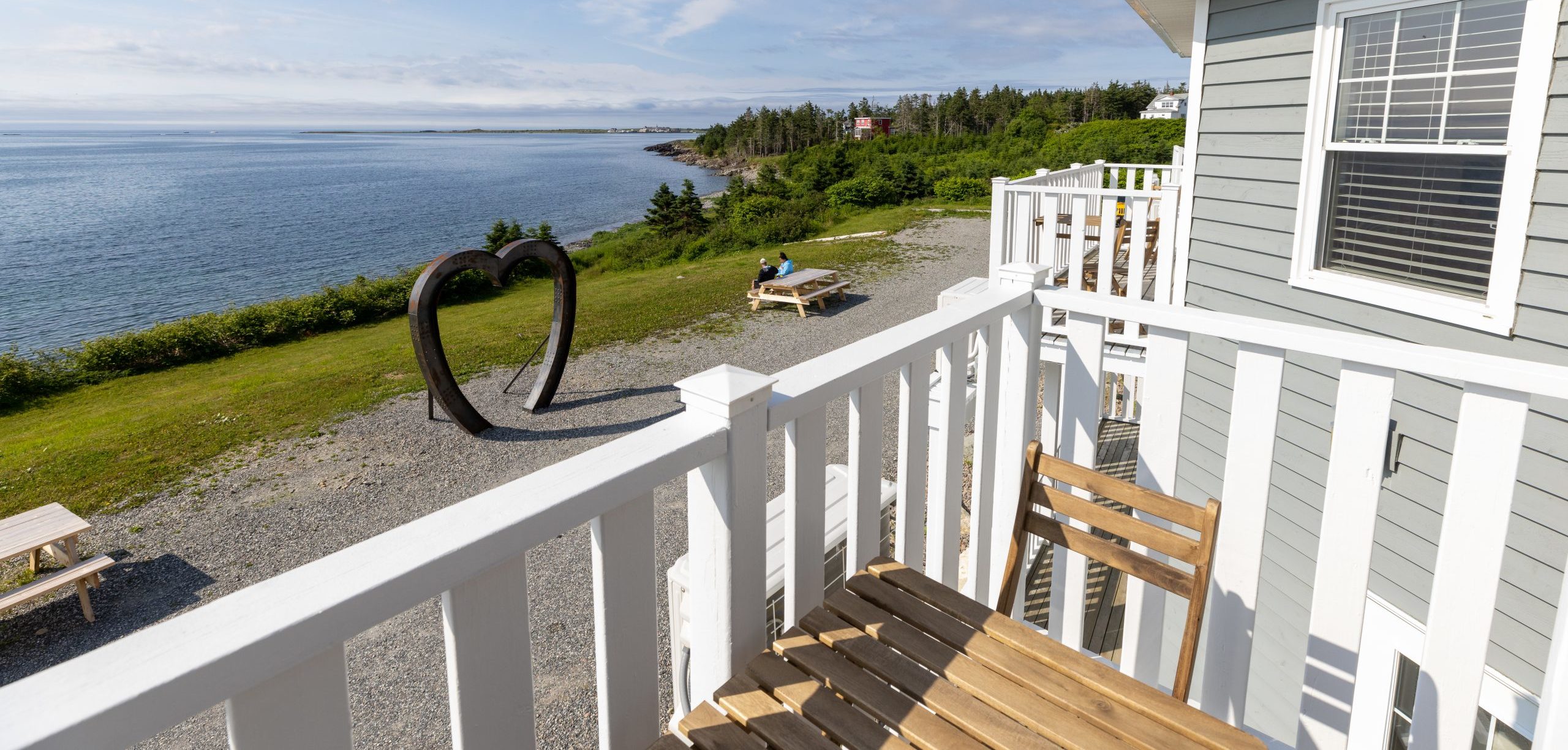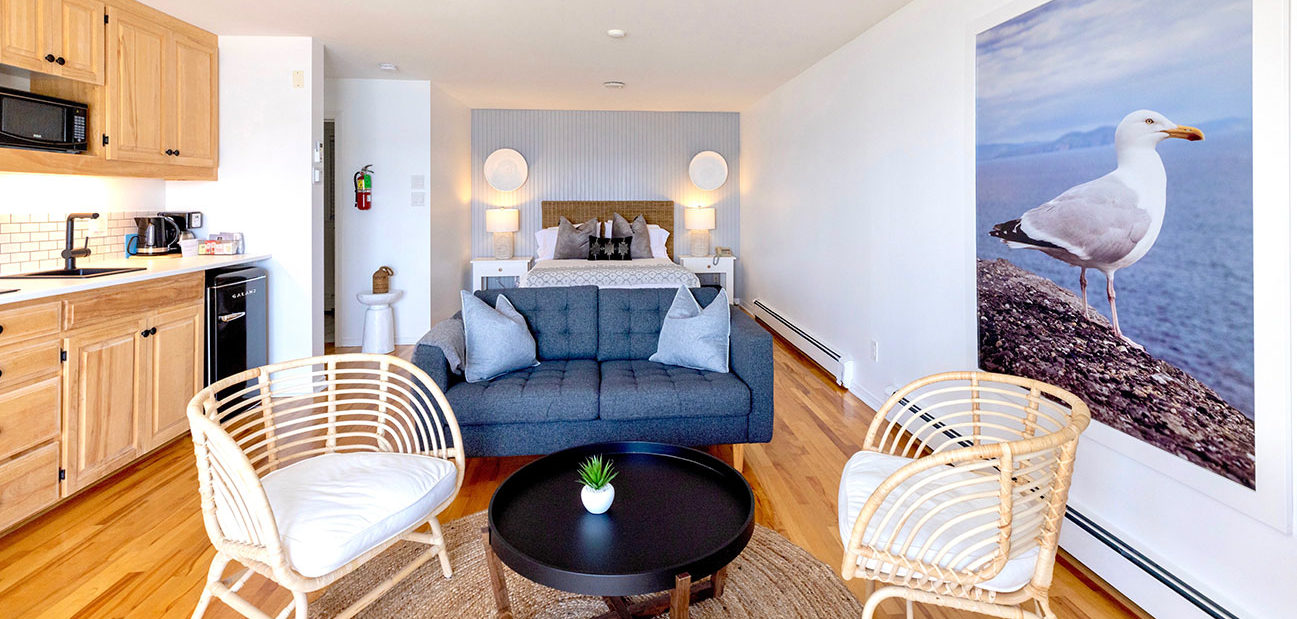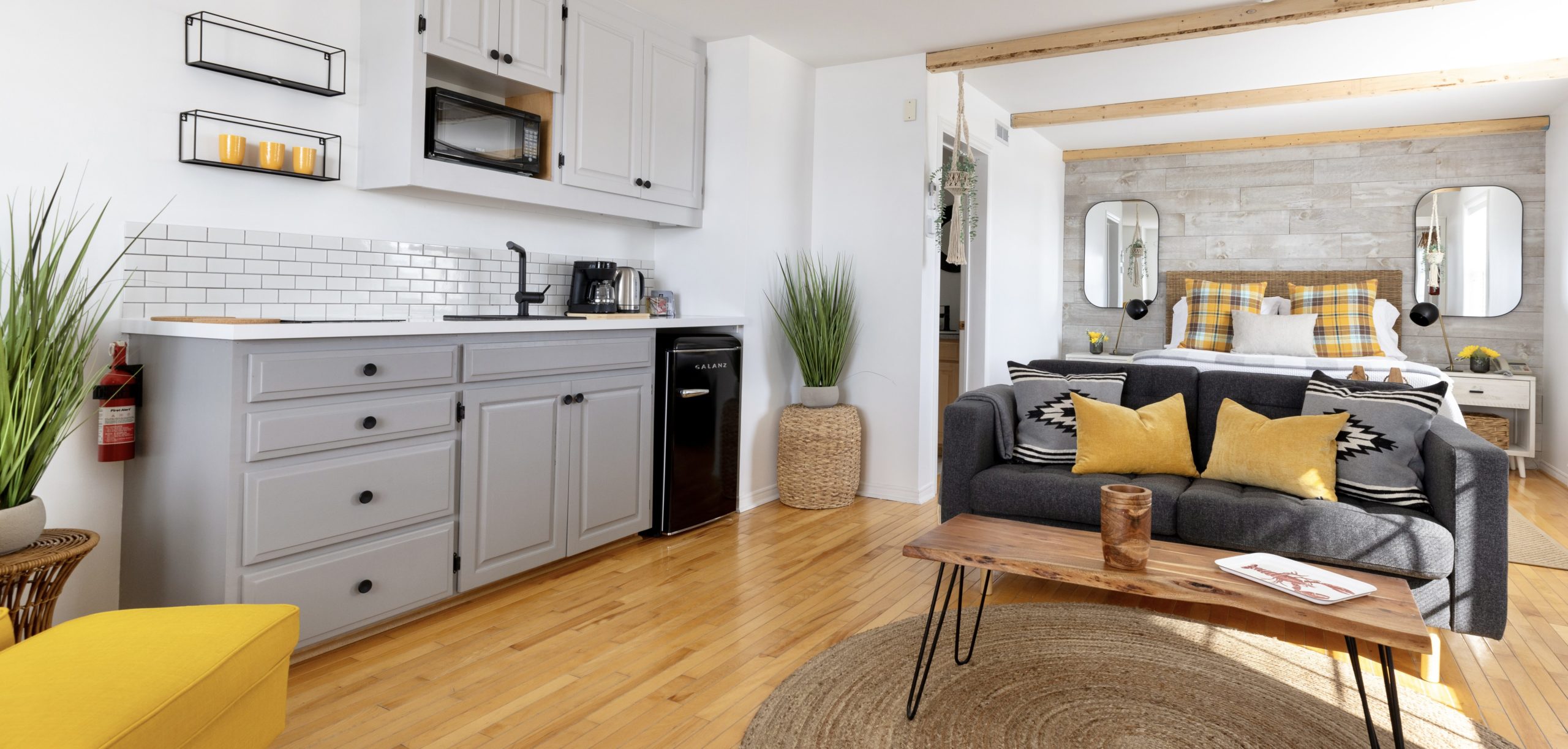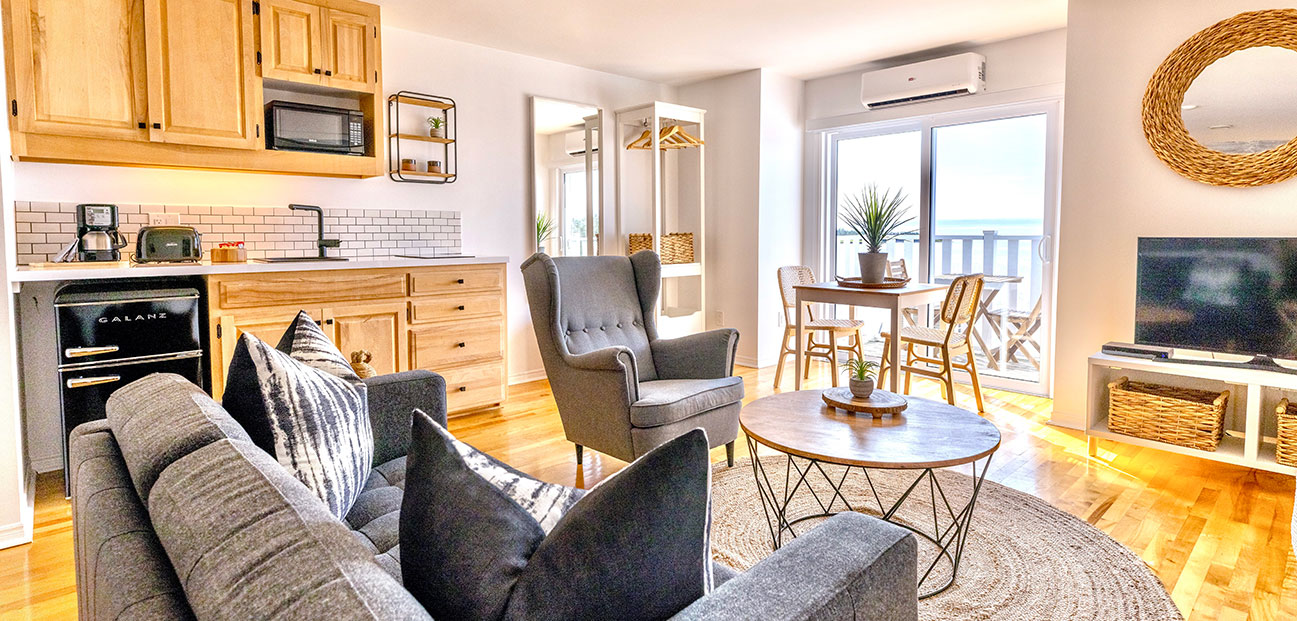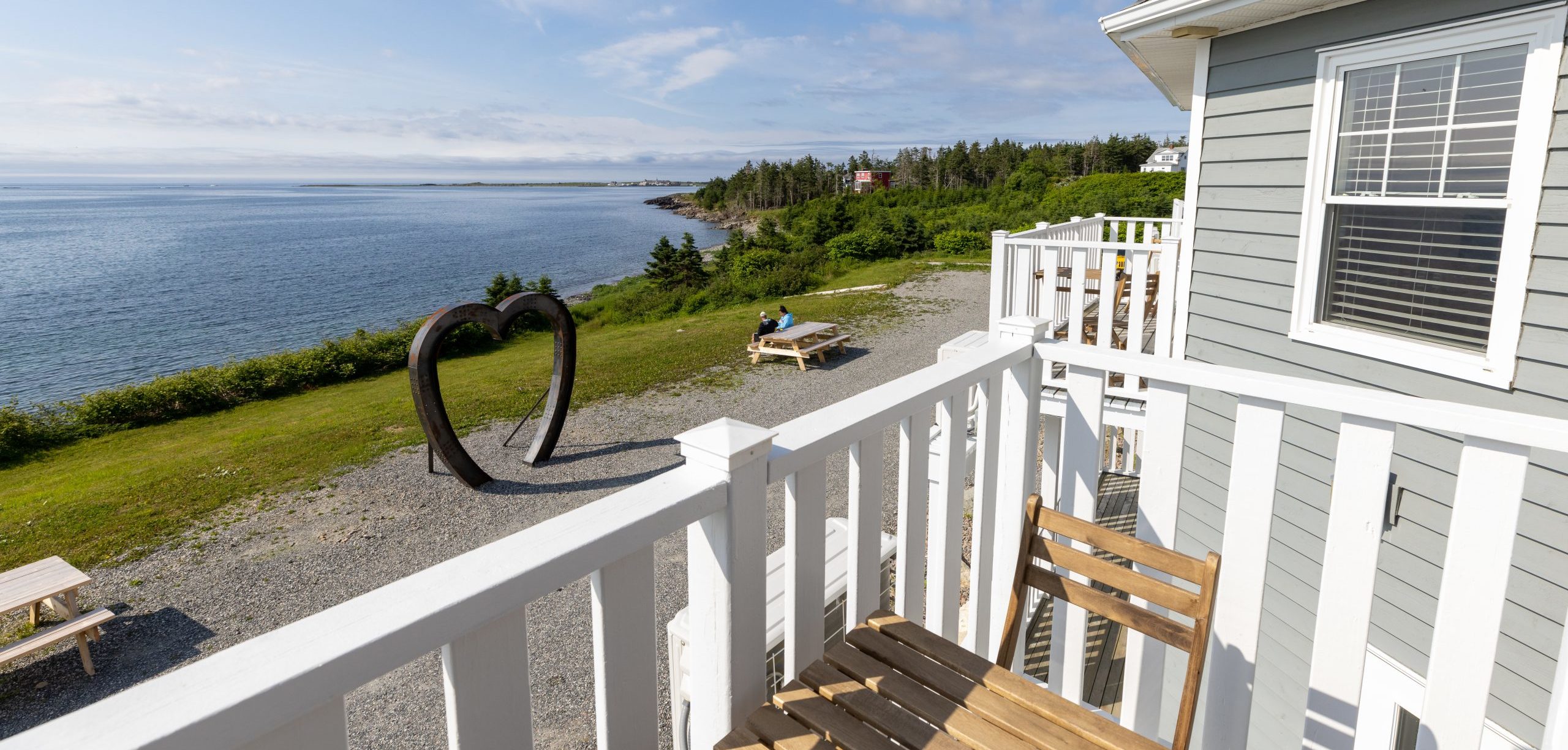 Featuring a mix of 1 and 2 queen beds, and king beds, some units have partial water views, whilst others face the rear of the property. All rooms have A/C, fridges and microwaves, as well as tea and coffee making facilities.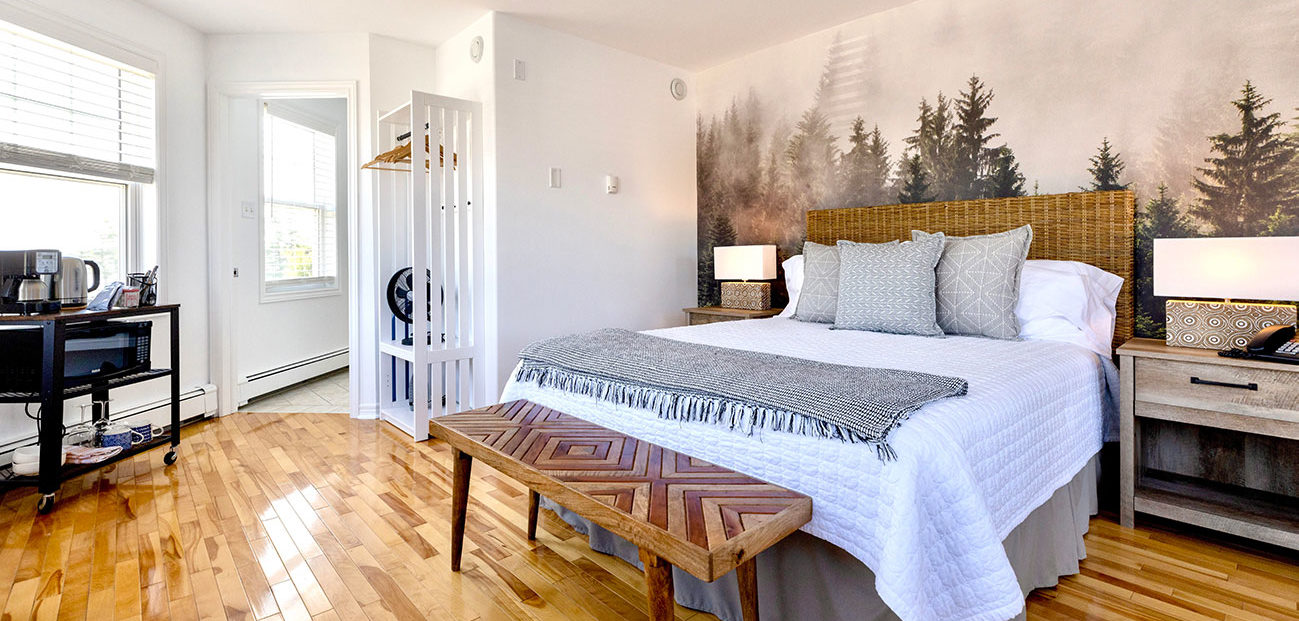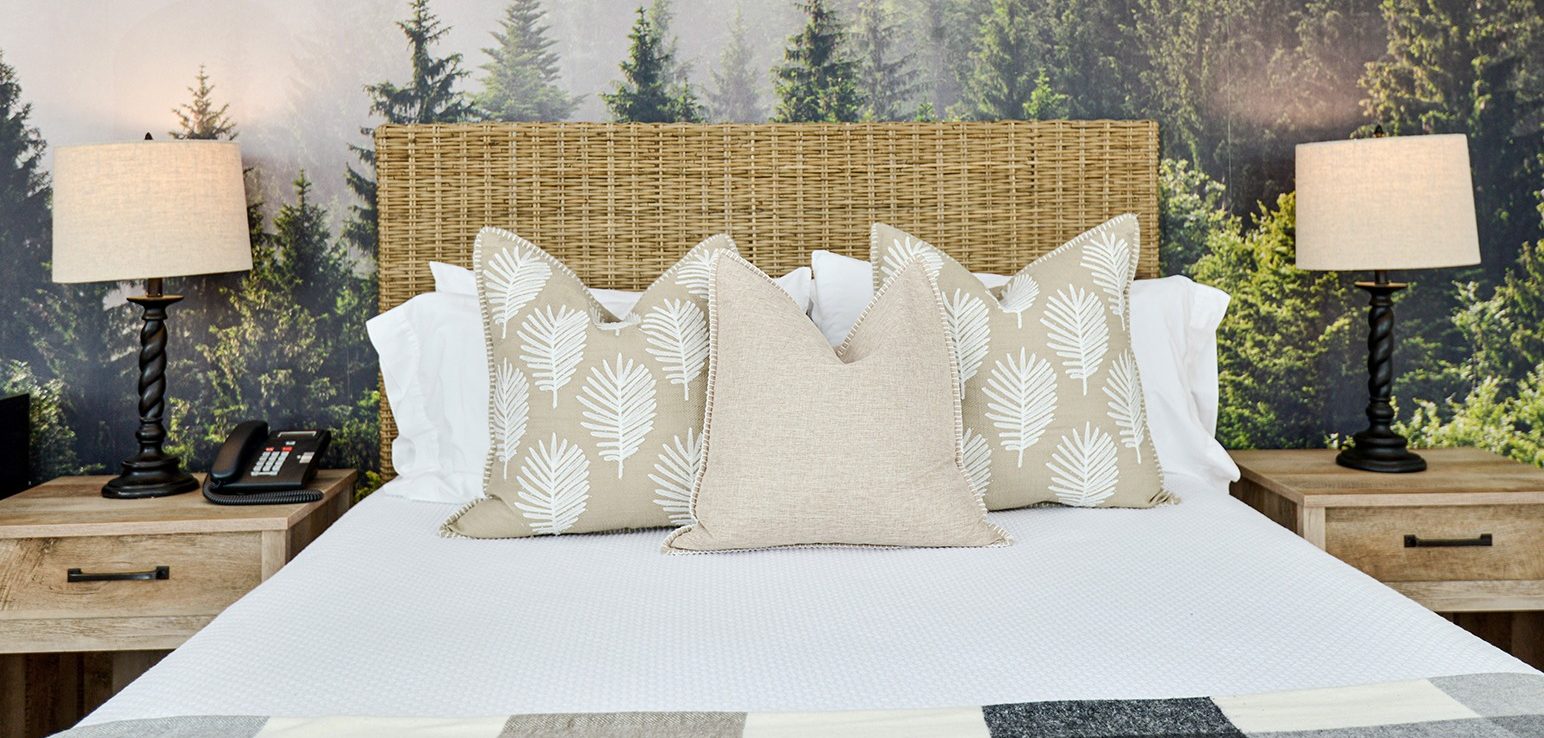 This generous space offers panoramic views of the mighty Atlantic, the hotel's largest terrace, a living room with a fitted kitchen, and a separate bedroom equipped with 2 queen beds.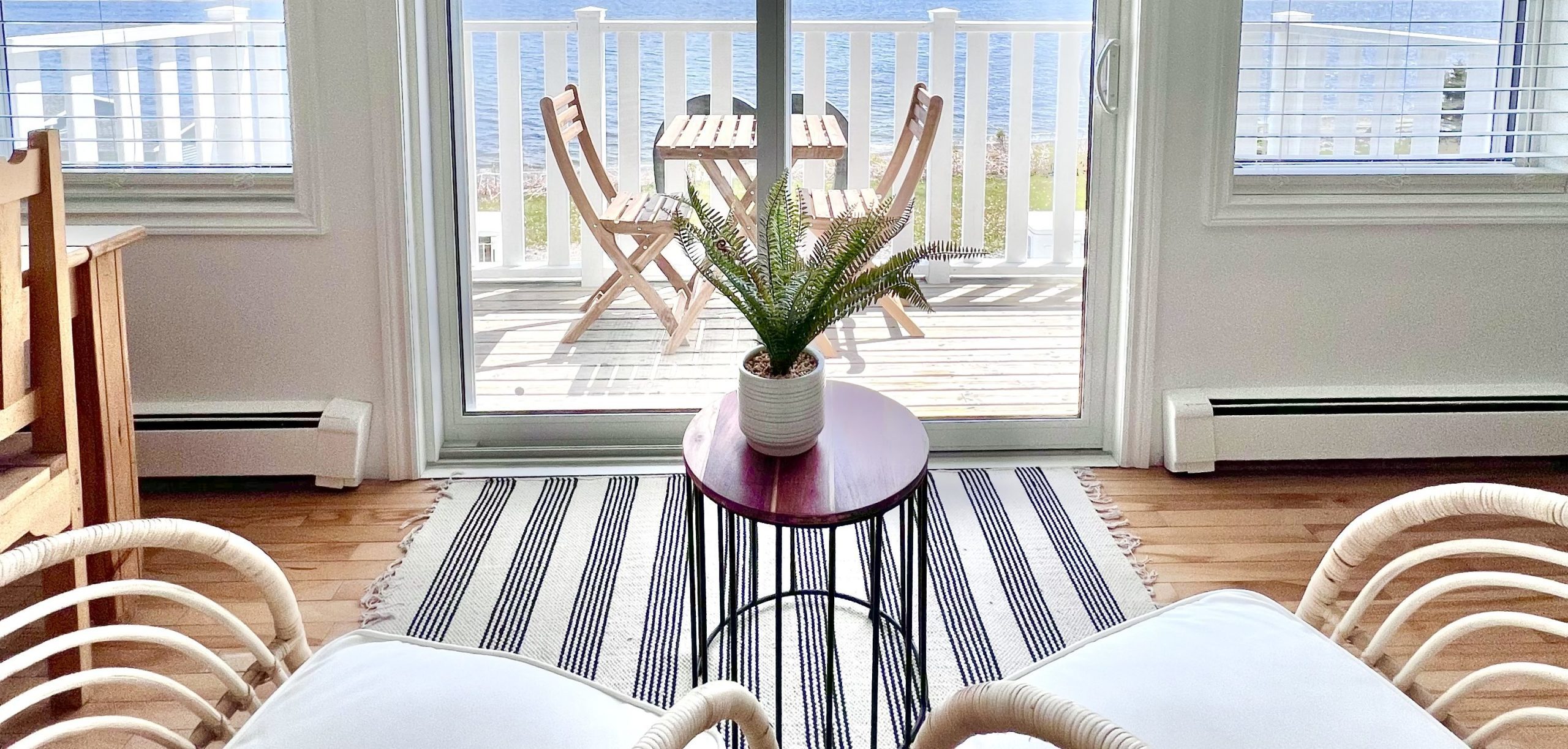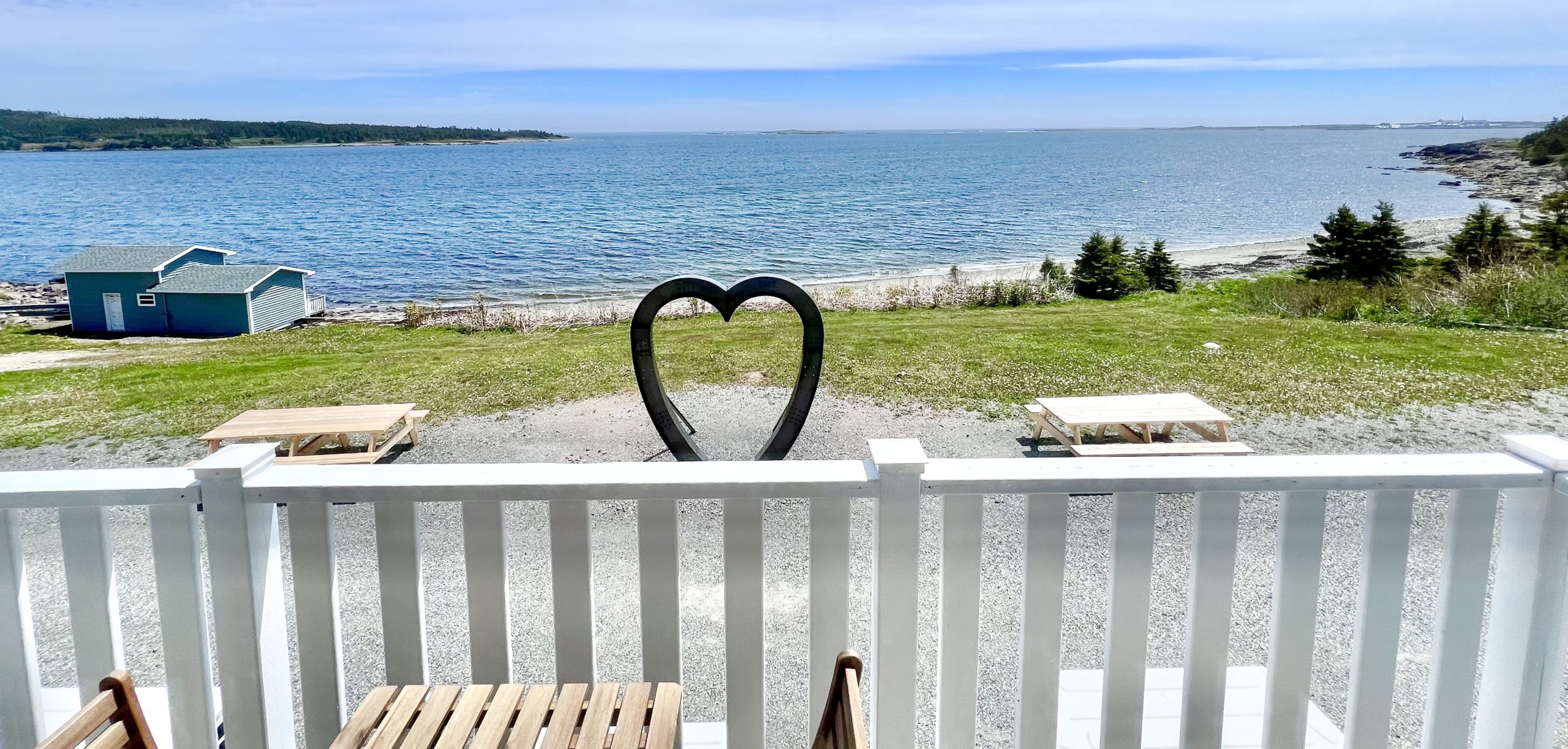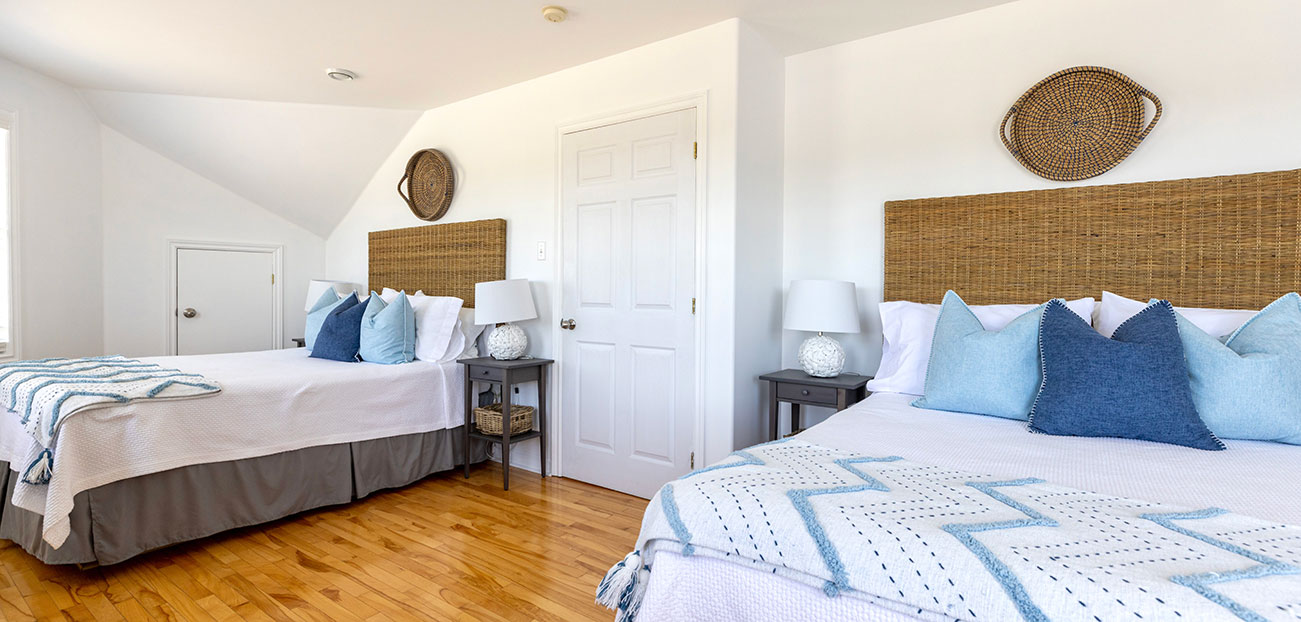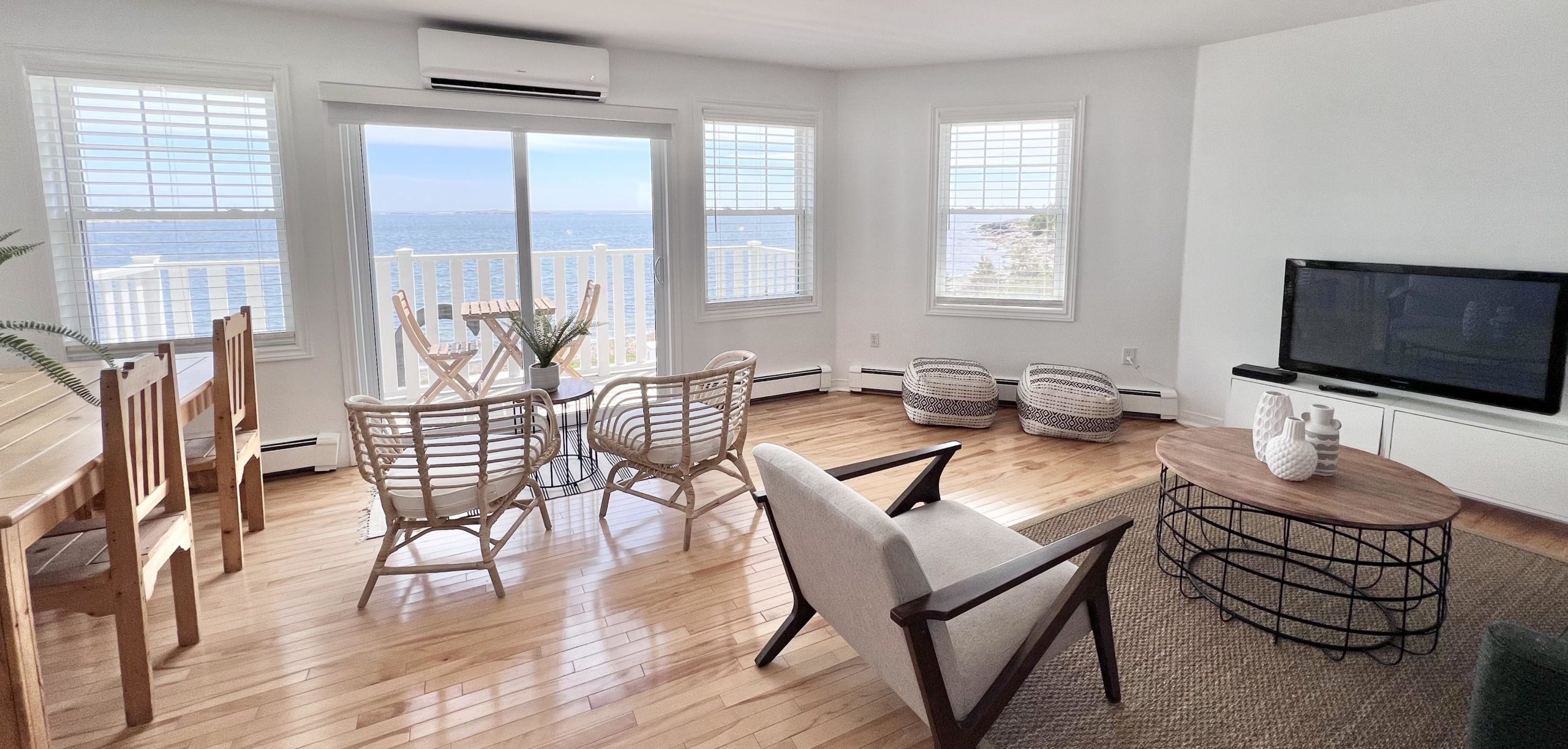 The North Star* Loft Suite
Climb to the top of the house for a bird's eye view of the Atlantic Ocean and The Fortress of Louisbourg. The North Star* Loft Suite features 2 queen size beds, a cosy sitting area plus a separate fitted kitchen with a generous dining area.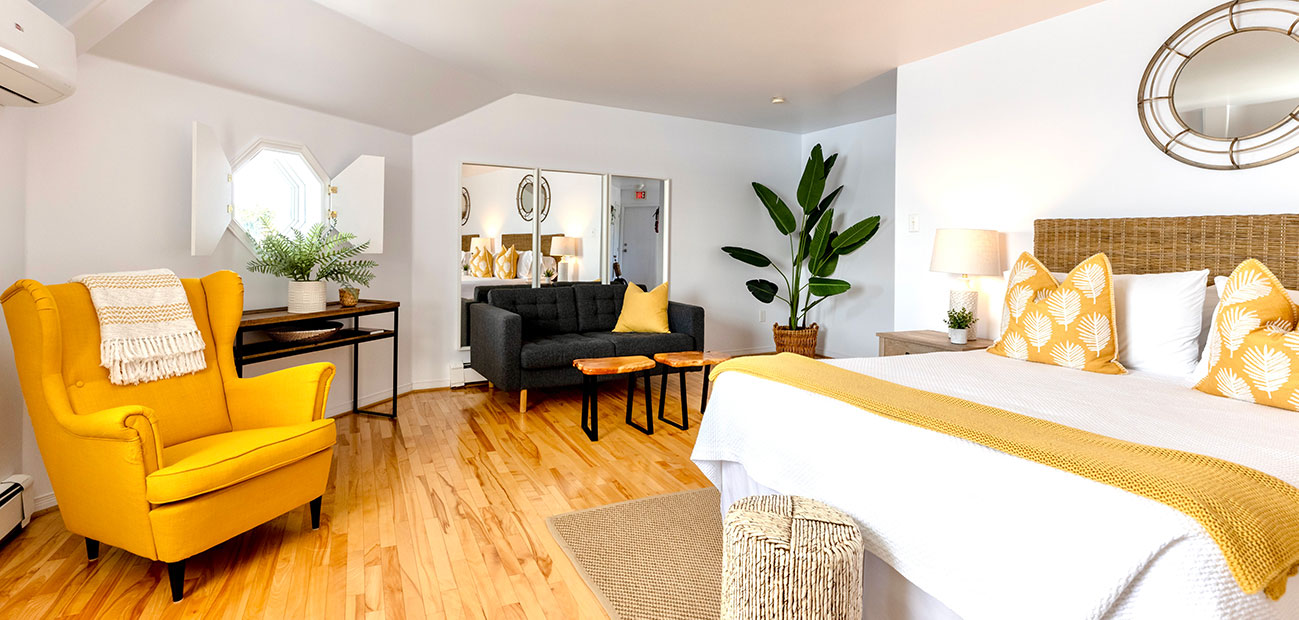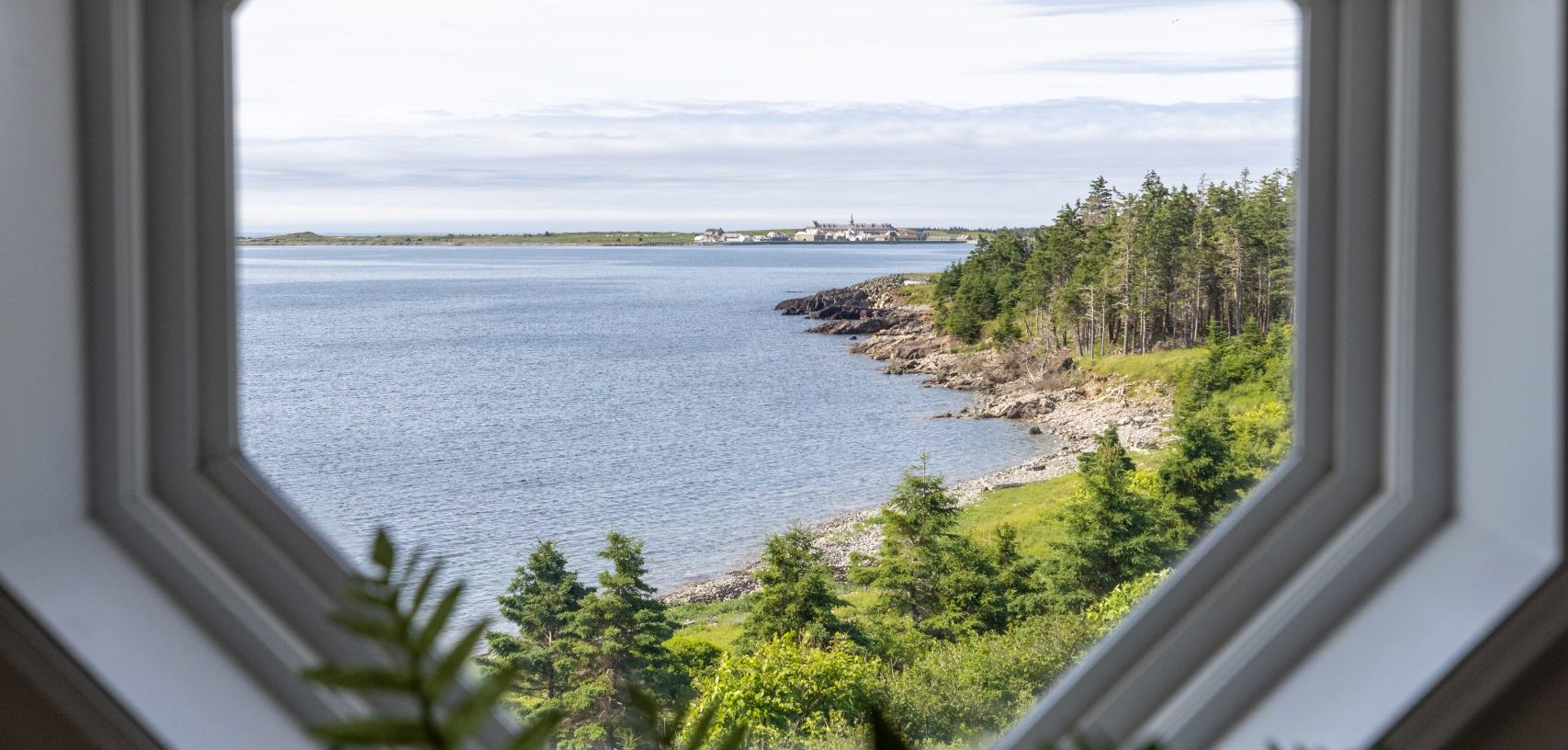 Previously 3 separate suites, now combined and bookable as one entity. A large, octagonal living room/diner views out over the Atlantic, whilst a fully fitted kitchen offers a range of facilities and all requisite cooking utensils and crockery. There are two bedrooms, each with a queen bed and en suite facilities, and a fully equipped house bathroom.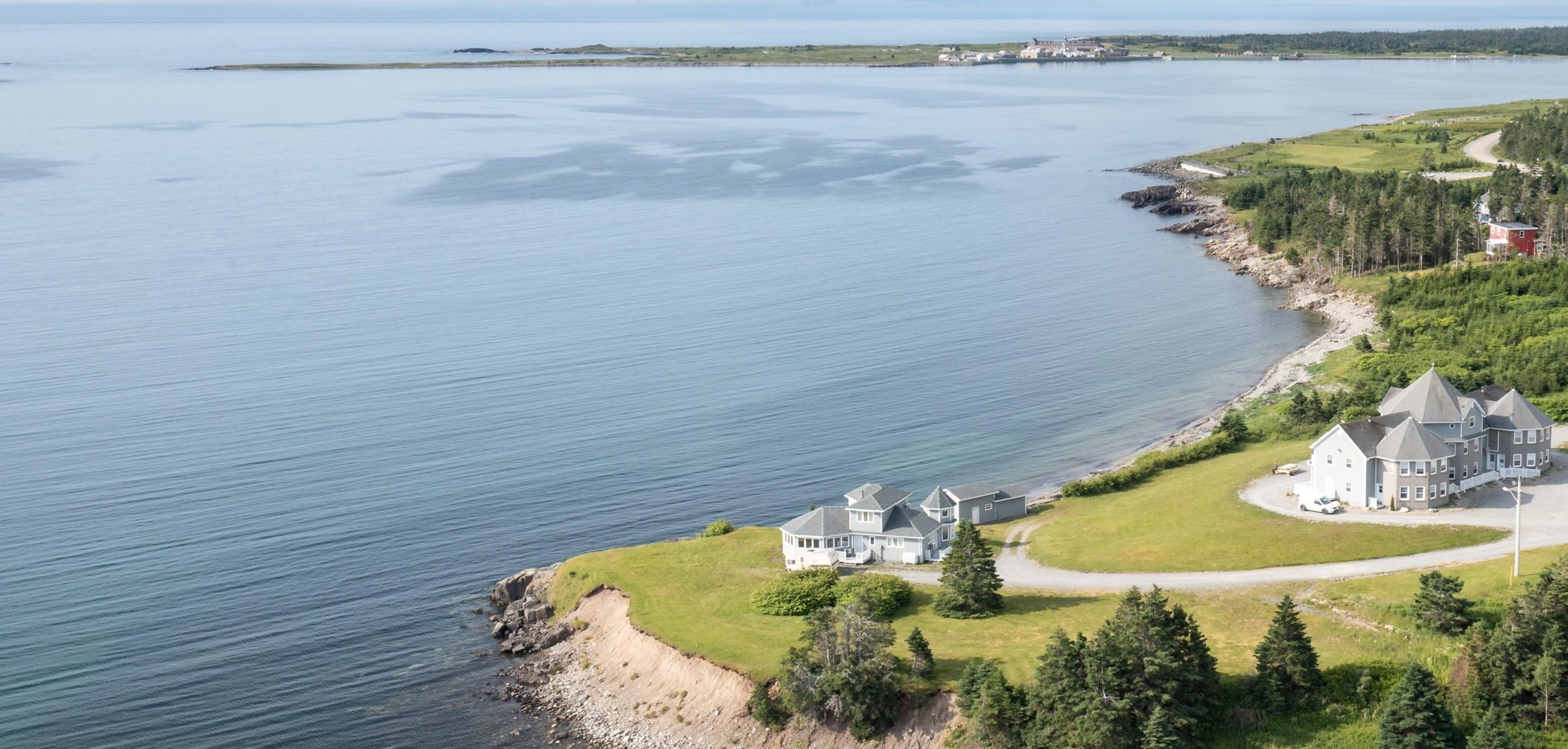 Suite 20 is all about our four-legged friends! This comfy guest space features a generous living room with a 4-poster bed and a fully fitted kitchen area.